A place where God's Word transforms your life!
Vision: We want to see YOU experience the abundant, eternal LIFE Jesus promised.
Jesus said, "I have come that they may have life… and have it more abundantly." (John 10:10b). However, sin separates us from the life of God and wreaks havoc on our daily lives. On our own it is impossible to connect with God. But Jesus came to restore us to life with God. We believe that no one should suffer being separated from God. It breaks our heart that so many are living far from God and missing out on the amazing life He freely gives. Abundant Life is a life that overflows, not with more stuff, but with more of Jesus! It's a life where you know you are Loved by the Father, find your Identity in Jesus, are continually Filled with the Spirit and go out to Engage the World in love. That's why we are on a mission...

Mission: We are on a mission to help YOU ...
This is probably the most defining characteristic of our community. We love reading, studying and applying God's Word. We encourage everyone to read through the One Year Bible together. We always have great, inspiring, Biblical teaching in our Sunday gatherings.
We believe genuine love is the best indicator of good doctrine (1 Tim. 1:3-5). It doesn't matter how tight our theology is, if we aren't loving, it doesn't matter (1 Cor. 13:1-3). Home gatherings are where the love happens and we'd rather see people gather there than Sunday at church.
We Love Serving Our Community
Jesus told us that He came, "not to be served, but to serve." Jesus loved people in practical ways by getting into the nitty gritty of their lives and meeting their real needs. We want to be more like Jesus! So, we go out and serve our city in practical ways every chance we get.
We desperately want our loved ones to experience the love and forgiveness that Jesus has given us... but not in a pushy religious way. When Jesus walked this earth, there was nothing religious about Him. He was love personified. We want others to experience that Jesus!
Seriously! We believe that where there is no food it's really hard to have good fellowship. There is something heavenly about breaking bread together. So every Sunday after service we offer a free lunch to all who come. This allows everyone, no matter what station of life, to linger and build loving relationships.
Half our church is kids...literally! Jesus said the Kingdom of God belongs to kids and we believe it. That means we're not uptight about kids in the sanctuary or babies crying during the message (it's what they do). We love the sound of kids laughing and squealing with delight. We think heaven is probably going to sound a lot like that.
"I have come that they may have life... and have it more abundantly." Jesus
The Gathering is part of the Christian and Missionary Alliance. Below is a summary of our core beliefs.
One Triune God: There is one God, who is infinitely perfect, existing eternally in three persons: Father, Son, and Holy Spirit.
Jesus: Jesus Christ is the true God and the true man. He was conceived by the Holy Spirit and born of the virgin Mary. He died upon the cross, the Just for the unjust, as a substitutionary sacrifice, and all who believe in Him are justified on the ground of His shed blood. He arose from the dead according to the Scriptures. He is now at the right hand of Majesty on high as our great High Priest. He will come again to establish His kingdom, righteousness and peace.
Holy Spirit: The Holy Spirit is a divine person, sent to indwell, guide, teach, empower the believer, and convict the world of sin, of righteousness, and of judgment.
The Bible: The Old and New Testaments, inerrant as originally given, were verbally inspired by God and are a complete revelation of His will for the salvation of men. They constitute the divine and only rule of Christian faith and practice.
Humanity: Man and Woman were originally created in the image and likeness of God: they fell through disobedience, incurring thereby both physical and spiritual death.
Sin, Heaven & Hell: All people are born with a sinful nature, are separated from the life of God, and can be saved only through the atoning work of the Lord Jesus Christ. The portion of the unrepentant and unbelieving is existence forever in conscious torment; and that of the believer, in everlasting joy and bliss.
Salvation: Salvation has been provided through Jesus Christ for all men; and those who repent and believe in Him are born again of the Holy Spirit, receive the gift of eternal life, and become the children of God.
Sanctification: It is the will of God that each believer should be filled with the Holy Spirit and be sanctified wholly, being separated from sin and the world and fully dedicated to the will of God, thereby receiving power for holy living and effective service.
Healing: Provision is made in the redemptive work of the Lord Jesus Christ for the healing of the whole person. Prayer for the sick and anointing with oil are taught in the Scriptures and are privileges for the Church in this present age.
The Church: The Church consists of all those who believe on the Lord Jesus Christ, are redeemed through His blood, and are born again of the Holy Spirit. Christ is the Head of the Body, the Church, which has been commissioned by Him to go into all the world as a witness, preaching the gospel to all nations.
The Local Body: The local church is a body of believers in Christ who are joined together for the worship of God, for edification through the Word of God, for prayer, fellowship, the proclamation of the gospel, and observance of the ordinances of Baptism and the Lord's Supper.
Resurrection: There shall be a bodily resurrection of the just and of the unjust; for the former, a resurrection unto life; for the latter, a resurrection unto judgment.
Second Coming: The second coming of the Lord Jesus Christ is imminent and will be personal, visible, and premillennial. This is the believer's blessed hope and is a vital truth which is an incentive to holy living and faithful service.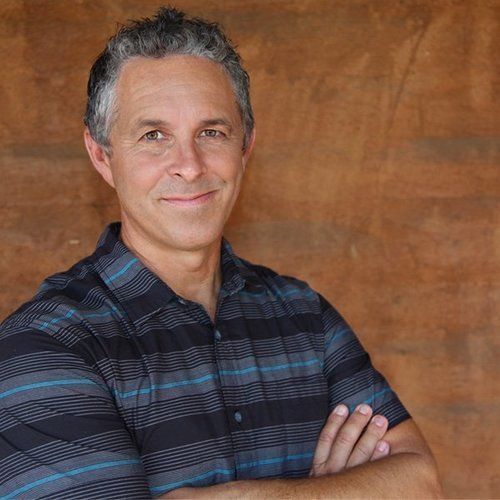 George and his wife Nannette were missionaries for 9 years in Russia, Austria and Mexico. After returning to the States George oversaw the Horizon School of Evangelism, Founded the discipleship school Impact195, and served as the executive pastor of ministries at the Rock Church. He has led the Gathering since its founding in 2017.
Tim recently retired from a successful career as custom home builder to embrace his passion for discipleship and true calling as a kingdom builder. Tim oversees our Home Gatherings, Shepherds and the Prayer Army. He and his wife Pam enjoy sailing, having friends over for dinner and serving Jesus. Tim also rides a Harley.
Becky has loved Jesus and been a part of His church since she was a child. She has a passion for equipping the next generation of God's people to worship and serve Him with their lives. She and her husband, Peter, have two young adult sons and a furry, four-legged toddler.
Jared received a Bachelor of Music from NYU and then moved to San Diego to attend Impact195 where he later served on the leadership team. In 2017, Jared joined the launch team of The Gathering and has served as the worship leader ever since. He and his beautiful wife, Kelsey, have a daughter, Noa and a son Shepherd.
Danielle has been a part of The Gathering since it launched in 2017. She has loved serving with Kid's Gathering and leading a Mom's Bible study. Danielle and her husband, Scott have two kids. She loves camping, hiking, biking and deep friendships. She has a passion to see people connect and build relationships.



Whether she is on an international short term mission or sharing Jesus with a new friend in line at Costco, Lisa is passionate about the redemptive, transforming love of her Savior. She is humbled by the Lord's desire to use her restored life for His glory. Lisa is also blessed to be "Mrs. Raymond Pigeon" for 35 years and mother to his three amazing children.
Having a passion for people, Lisa lives according to Matthew 22:37-39, loving God and loving people. She is thankful that The Gathering goes out into the community on the first Sunday of every month to focus on the needs of others. Lisa is blessed in retirement enjoying mornings with her husband (John) having coffee on their patio in awe of God's creation.
Aeron has worked in military, for-profit, and non-profit organizations for the last 15 years. Following an 8 year career as a Marine Captain, Aeron started his first company, but after a radical encounter with Jesus, went on to serve as one of the founding directors of BibleProject. After 5 years at BibleProject, Aeron went on to found a FinTech Startup. He loves serving at church and spending time with his wife, and two daughters.